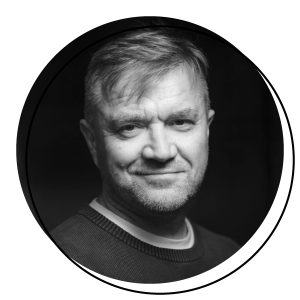 PhDr. Marek Herman: učí na Univerzite Palackého v Olomouci. Vo svojich seminároch sa zameriava hlavne na dve témy: sebapoznanie a výchovu detí do šesť rokov, tie považuje za dva oporné piliere života. V Nadácii Via založil a finančne podporuje fond Rachůnek, ktorý je zameraný na podporu rodičovstva. Nech sa deje, čo sa deje, päťkrát týždenne ho nájdete buď v bazéne, na bicykli, alebo na ľade. Hovorí, že hokej bude hrať aspoň do sedemdesiatky. A miluje heslo kanadských hokejistov: húževnatosť, bojovnosť a oddanosť hře.
Marek Herman a Jiří Halda sú veľkí kamaráti a spoločne napísali knihu Jsi tam brácho?, popisujú v nej, že niekedy môže byť život ťažký, ale že je dôležité nestratiť nádej.
Téma prednášky:
Žena: Královna nebo Služka? Vlčice nebo Vzteklá Fena?
Na konferenci pro muže budeme mluvit o ženách: co je to vlastně za živočišný druh? Jaké jsou tři nejdůležitější úkoly chlapa v životě a jakou roli přitom hraje žena? Je žena opravdu Královna, nebo je to jenom ezoterický blud, který si vymyslely zdivočelé feministky? Proč se ještě žádnému muži nikdy nepodařilo opravdu sbalit ženu? A kde mám sakra zase ty čisté ponožky?!